Summer Studentship Grant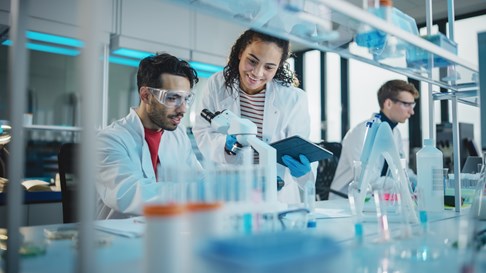 The Healthcare Infection Society Summer Studentship Grant Scheme aims to support and develop student interest in Infection Prevention and Control (IPC) and medical microbiology.
This scheme is indented to provide students with research experience in a project that relates to the clinical practice of IPC in preventing healthcare-associated infections (HCAIs). This project is intended to generate data that can lead to a future translational clinical research project. 
The student will be paid weekly whilst carrying out a research project between, at minimum, their second and third years of a degree programme. 
Up to £500 is available for consumables for the research project and after successful completion of the project, the student will be given HIS associate trainee membership for one year, and will have the opportunity to attend and present their work at the annual Federation of Infection Societies (FIS) conference. HIS will cover the costs of the registration fee and expenses of the student for the conference. 
Please see the HIS Research Strategy 2020-2025 document for full information on our funding remit. 
Total amount available for research consumables: £500
Student stipend: £420 per week for projects based in London and £400 per week for projects based elsewhere in the UK
Duration: minimum of 6 weeks, maximum of 8 weeks (35 hours per week)
When: projects to take place from June to September
PI must be UK or Ireland based and a member of HIS at time of submission
Application deadline: 15 February at 11.59 pm