Welcome the new HIS website
As well as updating the look of the website in line with our new visual identity, we have designed the site with our members at the core. You will now be able to intuitively navigate the website and access information more easily.
The new site emphasises the key activities of our Society and membership benefits.  Following consultation with a user group of HIS members the site now provides a clear pathway to events, guidelines and grants as well as improved access to the Journal of Hospital Infection (JHI).
New features
Membership area – here you can sign in and easily see and edit your own profile, renew your membership and access your member benefits and the JHI
Guidelines and resources - now have filter and search functionality 
Events diary - with easily accessible and searchable HIS and external events 
Funding - all funding information and documentation now available for grant holders and applicants
Improved search functionality across the entire site
We hope you enjoy the new look and usability of the website, and find the improved functionality responsive and the content clear and engaging.
Please do let us know what you think of the new website by emailing admin@his.org.uk. We welcome any feedback that will help us as we continue to improve functionality.
How to access your member profile and the Journal of Hospital Infection
1 Follow the Sign in link at the top right of the home page.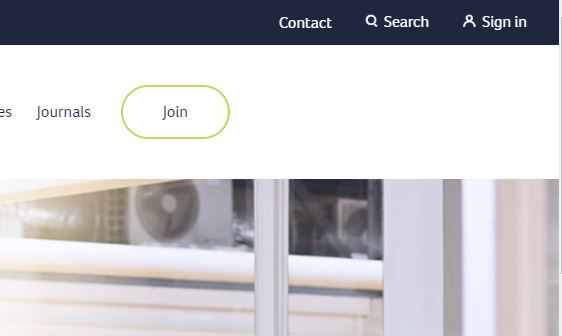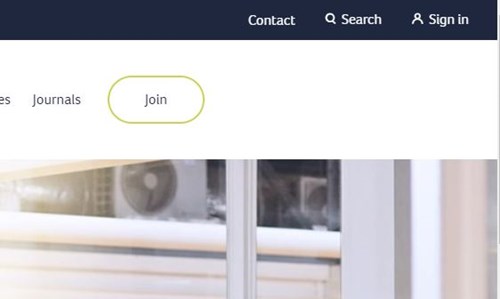 2 Reset password using the forgotten password link and the email address your membership communications are sent to. It may take 2-3 minutes for the reset password email to come through.  You can reset your password to your original HIS account password if you wish.
3 Sign in with your email address and new password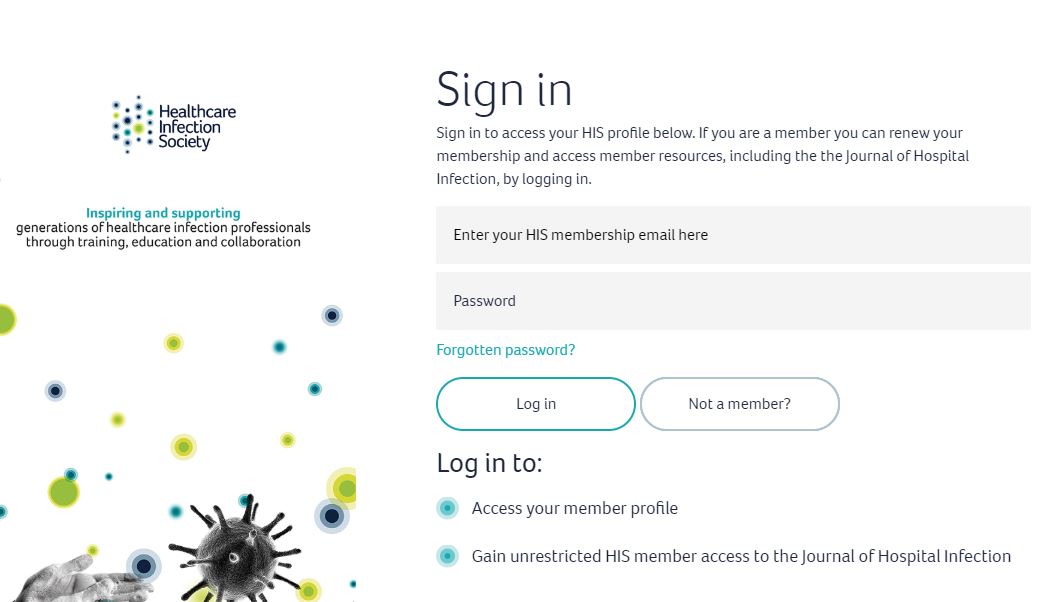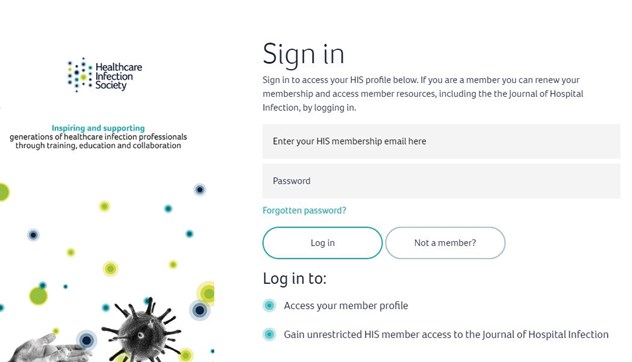 4 Once you are logged in to My account, select the Membership & JHI screen and click the View JHI in full button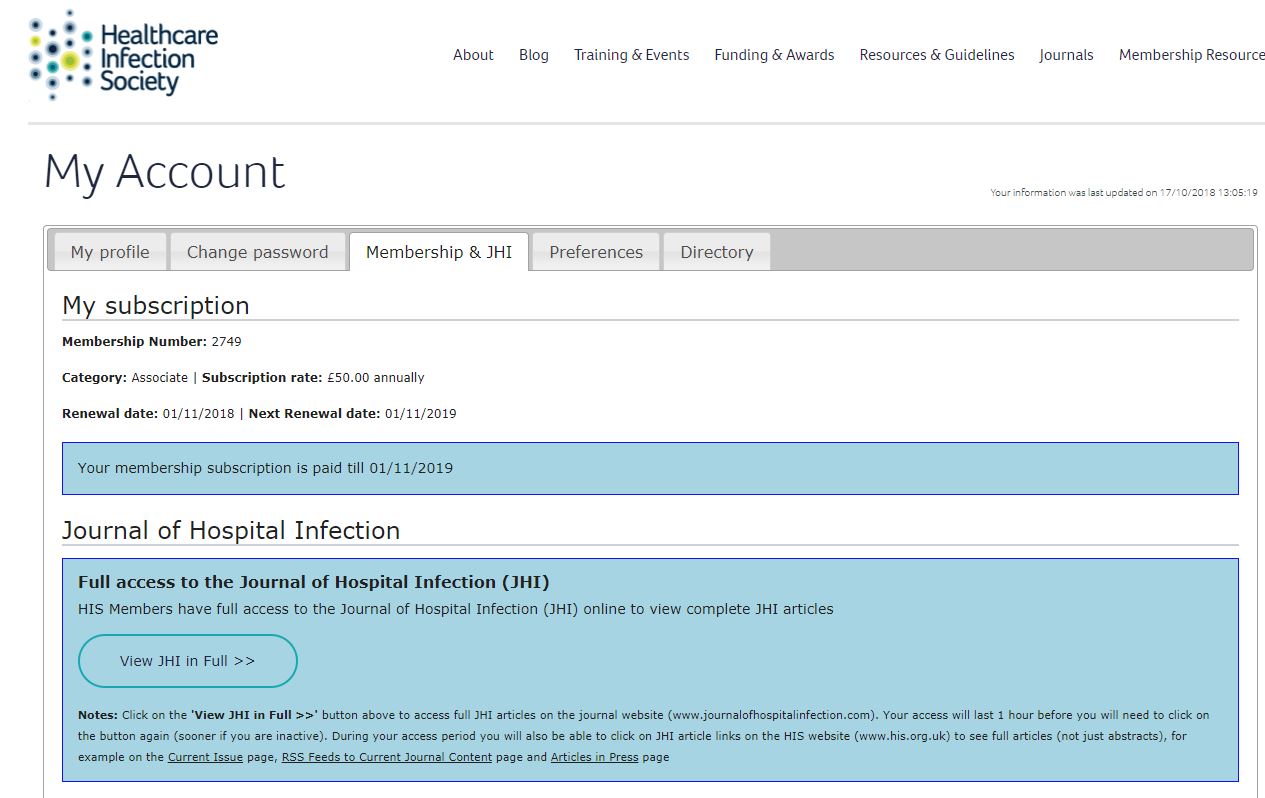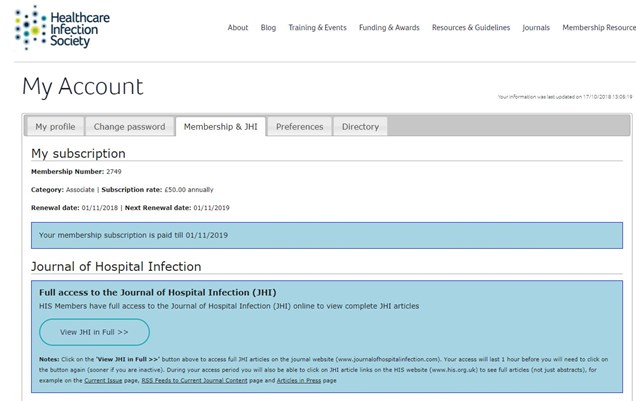 5 You now have full access to the JHI current issue and archive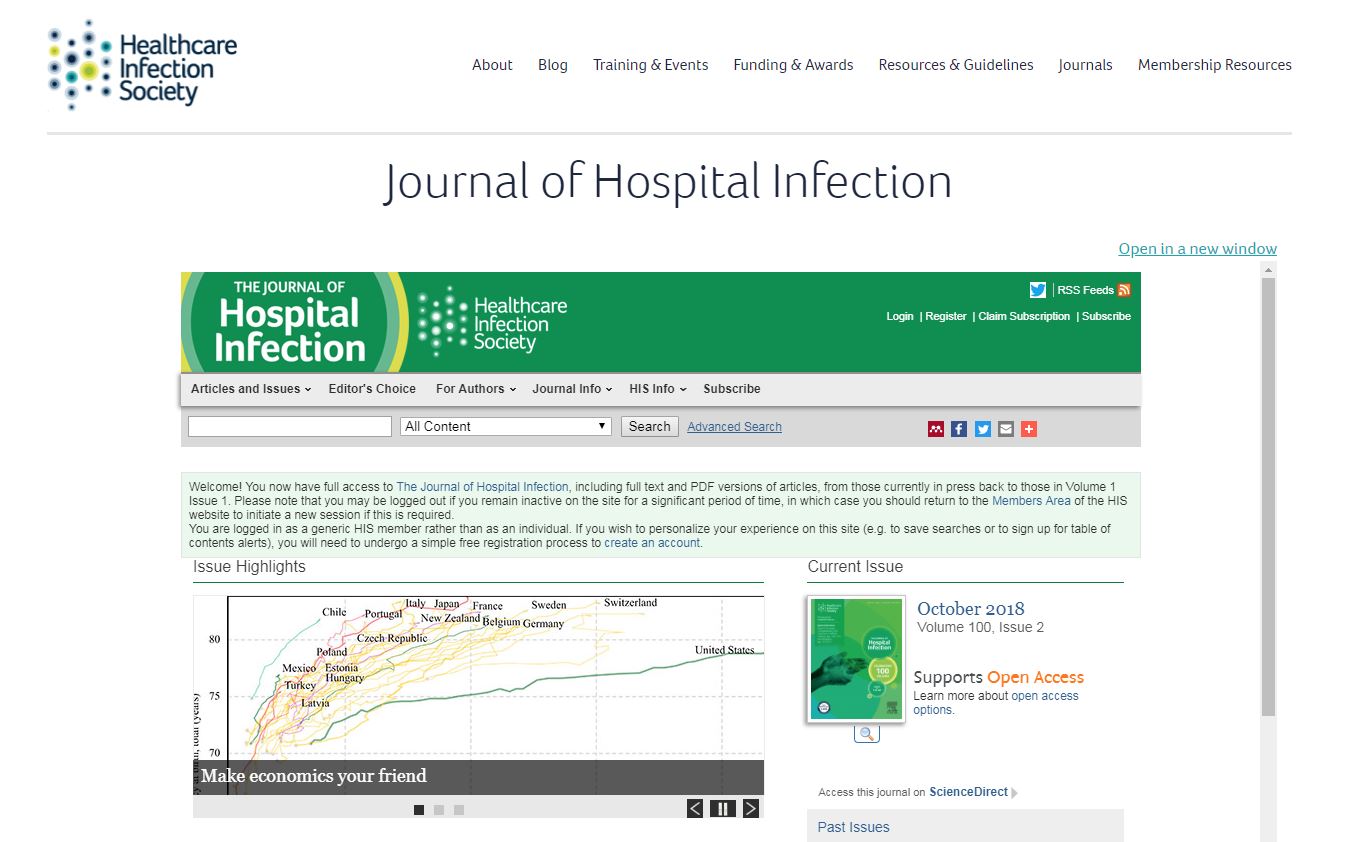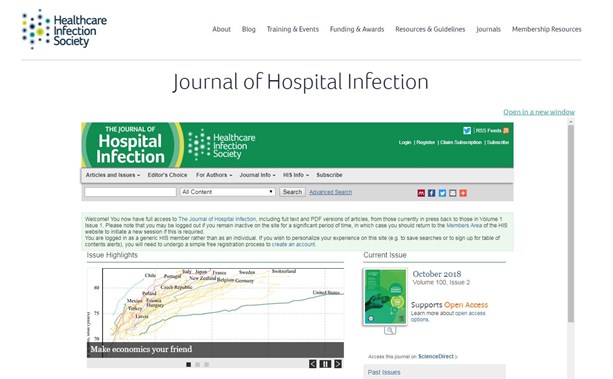 Note All HIS members can also sign in direct to the JHI website via www.journalofhospitalinfection.com and gain full access, but the log in credentials are not the same as your HIS member details.  You will have received a separate communication from Elsevier with instructions on how to access and personalise your JHI subscription via www.journalofhospitalinfection.com.
If you have any problems logging in or accessing the JHI, please email the membership team.