The Graham Ayliffe Fellowship    

The Graham Ayliffe Fellowship Award was established in 2013 to provide clinicians working in infection prevention and control (IPC), with the opportunity to take a one-year paid leave of absence in order to further their area of specialty by expanding their knowledge base and disseminating that knowledge to the wider scientific and medical community.
Areas of special interest
The applicant can use their Fellowship year in an innovative and novel way in order to pursue their own specialist focus within IPC. Applicants could consider working within a specialist service, developing expertise, undertaking a significant audit project, developing and implementing a guideline or performing a well defined piece of research.  
Maximum size of award: £73,000 (up to £65,000 for salary, £3,000 to cover training requirements and £5,000 for research and audit tasks) 
Duration: equivalent to 1 year full time
Who can apply: Specialty Registrars, Infection Control Nurses and these on a Higher Specialist Scientist Training (HSST) programme
Availability: one fellowship is awarded per year
The fellowship must be based in the UK or Ireland
Would you like to work as a part-time editor for the HIS Journals?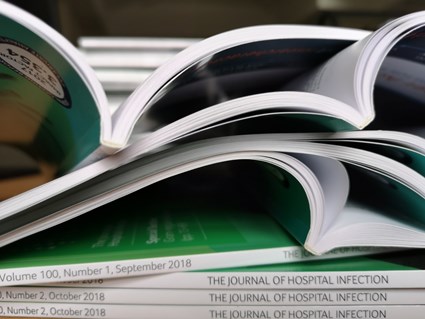 For the 2023 funding round, the Graham Ayliffe Training Fellow has the option to use 50% of their
 fellowship year to train as a part-time editor for the two HIS journals, the Journal of Hospital Infection (JHI) and Infection Prevention in Practice (IPIP)
There will also be opportunities to get involved in the HIS podcast, Infection Prevention in Conversation, and the HIS blogs if broader research communications are of interest to the applicant
The remainder of the Fellowship year should be used in an innovative and novel way in order to pursue their own specialist focus within infection prevention and control
The fellow will join the Editors-in-Chief and develop their skills to work as an editor and help promote the JHI. Please follow this link to download the role description. No previous editorial experience is necessary and full training will be given
 Deadlines:
Expression of Interest (EOI) application: 1 June - 1 September 23:59 - submission deadline is now closed
Invited full application: 1 November 23:59 - submission deadline is now closed