18 May 2020
-
22 May 2020
Eastwood Park Training Centre, Gloucestershire
Engineering aspects of infection control
In light of the current COVID-19 situation, we have taken the difficult but necessary decision to cancel the course that was scheduled for 18 - 22 May.  All registered delegates will have the option to transfer to a later date or receive a full refund.  
This course thoroughly explores those aspects of infection prevention and control where engineering criteria are a vital component. It includes sessions on specialist ventilation such as that of operating theatres, thermal (surgical instrument) and chemical (endoscope) washer disinfectors, steam sterilisers, healthcare laundry and other aspects of hospital hygiene and decontamination. These are supplemented by discussion sessions, which put the engineering concepts into the context of practical infection control.
Learning objectives:
Delegates will learn to assess areas where engineering controls have a significant impact on preventing infection transmission in healthcare. You will gain an understanding of relevant processes as they relate to infection prevention, as well as an ability to communicate and negotiate effectively with engineers and Estates staff.
Who should attend: The course content is designed to meet the needs of Consultant Medical Microbiologists, Trainee Medical Microbiologists about to take Consultant roles, senior Infection Prevention and Control Nurses and others with practical aspects of infection prevention as their role.
This course has been accredited with 31 RCPath CPD credits.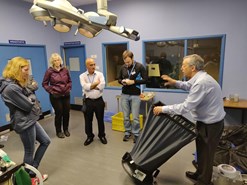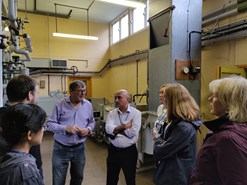 Engineering course September 2019