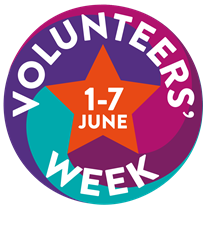 As we enter National Volunteers' Week 2021, after a particularly trying year and a half, it seems appropriate to reflect on how each of us donate our time and energy to causes and organisations separate to our employment.
Across the country tens of thousands of volunteers have flocked to aid responses to this global infectious disease pandemic, most of whom had no prior infection experience, yet who applied themselves to volunteering in hospitals, vaccination centres, and to undertake numerous other activities.
For those of us who professionally focus on infection however, the concept of donating time to infection-related activities may seem like a bit of a busman's holiday. Yet perhaps this is exactly where we can be of greatest community good – applying our vocational expertise in a volunteer capacity, to move forward causes and organisations for the, sometimes maligned, concept of the 'greater good'.
The joys of being a millinophile
As most of us do, I wear many hats.
I provide clinical infection input at one Trust, laboratory microbiology input at another, undertake infection-related research at a university, and provide scientific input to a range of industry partners. Beyond this though, I'm yet more of a millinophile, volunteering as a trustee for HIS, an associate editor for two journals and a regular reviewer for others, an examiner for a Royal College, specialty training committee lead for a sector of London, and grant reviewer for several different research funders.
Now one might argue that although these roles are in essence me acting as a volunteer, it is false altruism and simply reflects attempts at career progression by any other means: one might not be that wrong. From my perspective however, the motivation behind such 'expert' volunteering is more complex.
Some healthcare professionals take expert volunteering to the most philanthropic end of the spectrum, donating time and energy to international aid organisations. But I imagine most of us will pursue volunteering roles similar to those I describe above to a greater or lesser degree. Yet many of us will not perceive them as overt volunteering, instead bundling them into their 'this is something I do to advance our specialty/medicine/healthcare in general but don't get paid for' category.
I would argue this is volunteering by any other name. Which brings us back to motivation: re-casting these types of activities in our own minds as 'expert volunteering' helps re-focus on these being win-win scenarios. The organisation gains insights from an area-specific specialist, while the volunteer gains experience (strategic, fiscal, managerial, educational) in a field outside their immediate sphere of practice.
As 2021 wears on, and societal and personal fatigue really starts to take grip, such re-focussing on expert volunteering may not only provide these win-win benefits, but perhaps, at a stretch, it might also enable volunteers to have a glimpse at that 'greater good' fuzzy feeling.
Opportunities for expert volunteering
There are a multitude of local and national expert volunteering opportunities for those of us who are interested to help. These range from the learned societies (in infection, many of us donate time to HIS, BIA, BSAC, IPS, Microbiology Society), to the Royal Colleges and aspects of post-graduate education, to academia (sometimes as 'lowly' as simply agreeing to peer-review more manuscripts). Whilst I would never detract from the vaunted international-aid-organisation end of the spectrum, this frequently entails significant time input, and is not practical for everyone.
Within such organisations, the way in which one can apply one's skills as an expert volunteer vary considerably, and I would commend the importance of both parties looking at how best one's skill set can be most purposefully applied to maximise those win-win benefits. This may entail specific advice around guideline development or fiscal management in the learned societies, ensuring sub-specialty curriculum alignment for educational volunteer roles, or advancing our societal knowledge by ensuring good quality research is promulgated in academic fora.
Challenges expert volunteering
Fitting such extra-curricular work into your waking hours can be tricky, and even harder is giving these expert volunteer roles sufficient priority so they don't always get moved down one's to-do list. I have no secret method here, other than to provide moral support: it is a constant balancing act that may make you feel as if you are constantly failing. Yet taking a moment to pause, reflect, and evaluate what you have managed to achieve over and above your normal working pattern does engender a little of that noted fuzzy feeling.
Beyond time management, expert volunteering can be a developmental process, and as noted can enable you as the volunteer to develop new skills in areas you can take back and apply to your 'daytime' practice. It is easy to shy away from such new challenges, like charity fiscal management, or examining skills, or evidence appraisal for guideline development, but it is precisely these challenging learning experiences then allow the win-win scenario.
To conclude, volunteering in general must be celebrated, even when – and especially when – we are on our knees during a global pandemic. Allowing ourselves a moment to reflect on if, how, and where we should 'spend' our charitable time enriches our lives and our communities. I would most heartily recommend wearing as many hats as possible, and revelling in new volunteering experiences.
If you are interested in volunteering with HIS, you can find out more about our latest volunteer opportunities here.