How it started: why did the Society's formation favour professional homogeneity and exclusivity?
In the late 1970s, a group of medical microbiologists agreed that medical microbiology, especially in the field of hospital infection prevention and control (IPC), was under-represented by the scholarly and professional organisations that were in existence at that time.
The group shared an objective: to promote the study and dissemination of information for medical microbiologists concerning all aspects of hospital infections, especially hospital-acquired infections. To meet this objective, the Hospital (now Healthcare) Infection Society (HIS) was formed.
It is because medical microbiologists were underrepresented that the Society's membership was not open to all those with a professional interest IPC. It was exclusive – only medical graduates or microbiologists with a PhD or MRCPath could apply for membership, with membership offered to others in exceptional circumstances.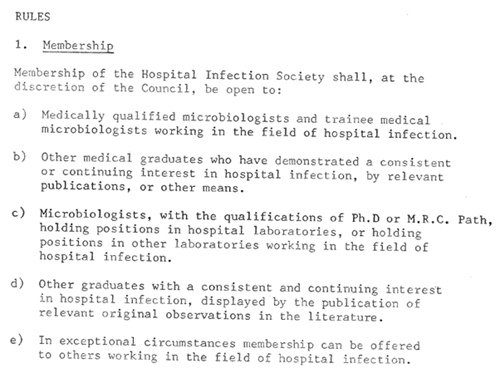 The HIS membership criteria, taken from the HIS Constitution, February 1980
How it's going: the road to equality, diversity and inclusion
We know that the IPC workforce in healthcare settings has changed hugely since the formation of HIS, but has the Society really changed with it?
The short answer is yes, significantly: our membership categories have adapted to ensure all those who work in IPC can be members. Our activities are more inclusive, with funding and training opportunities open to all of the IPC workforce, not exclusively medical microbiologists.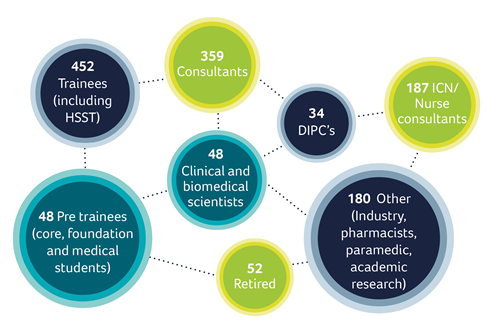 HIS membership categories and professions
From a professional diversity perspective, we have improved greatly over time. But does our current membership reflect the IPC workforce in terms of protected characteristics, such as gender, ethnicity, religion and sexual orientation?
The short answer is, we don't currently know.
Where we want to be: an inclusive, welcoming and safe space for all our members that represents the real-life diversity of the wider IPC workforce
This is where you can help.
We will be contacting all HIS members by email and asking you to provide your own diversity data by logging on at his.org.uk/account/login and clicking the ED&I tab.
This data will be stored securely, completely anonymised, and stored separately from membership records. Any reports produced will also be completely anonymised.
As a Society, we know we need to improve and grow the diversity of our membership. We want to represent the wider IPC workforce, and to do this we must work to be an inclusive, welcoming and safe space for all our members.
To facilitate this, HIS Council will review its strategy during 2022, and our current objectives will be modified to consider ways in which we can promote greater ED&I. HIS Council have approved the implementation of a new ED&I logo which will appear within Council agenda items to nudge us to directly address how each of our activities and plans improves ED&I within the Society.
Why don't we know more about our members?
As part of our activities to ensure compliance with the General Data Protection Regulations (GDPR), in 2018 we made the decision not to collect diversity data from our members. This decision was made on the basis that at the time a) we were not using diversity data to inform our strategy and therefore did not have a legitimate reason for collecting the data, and b) our membership database did not have the functionality to anonymously store diversity data separately to member records.
What has changed?
In 2021 the HIS membership application forms and online members' portal were updated to enable collection of ED&I data for members.
This change was made in response to HIS Council's commitment to improving ED&I within the Society's governance structures, activities and membership and the subsequent development of a set of ED&I objectives. In order to deliver the objectives we need to gather diversity data from our members to determine if we represent the diversity of the IPC professional community. This data will provide us with the evidence we need to confirm what we suspect – that we must improve ED&I within the Society and ensure our membership represents the IPC community.
We have some way to go, but with the help of our membership we can become a more inclusive Society that all members are proud to be part of.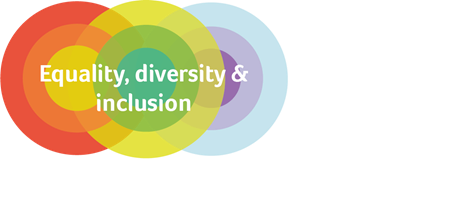 New HIS EDI logo